Meeting Information
Timetable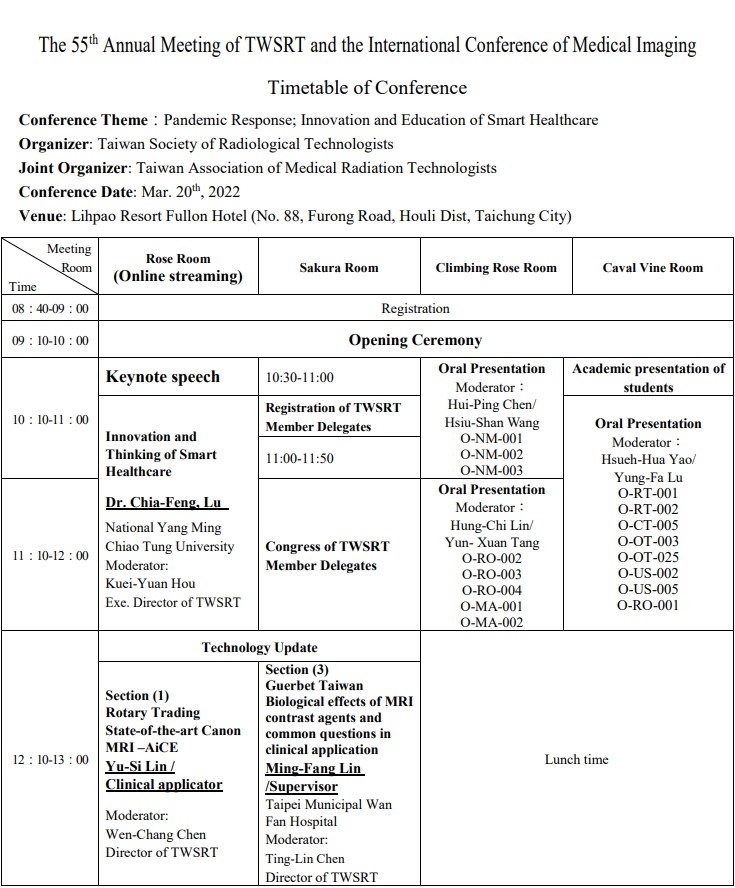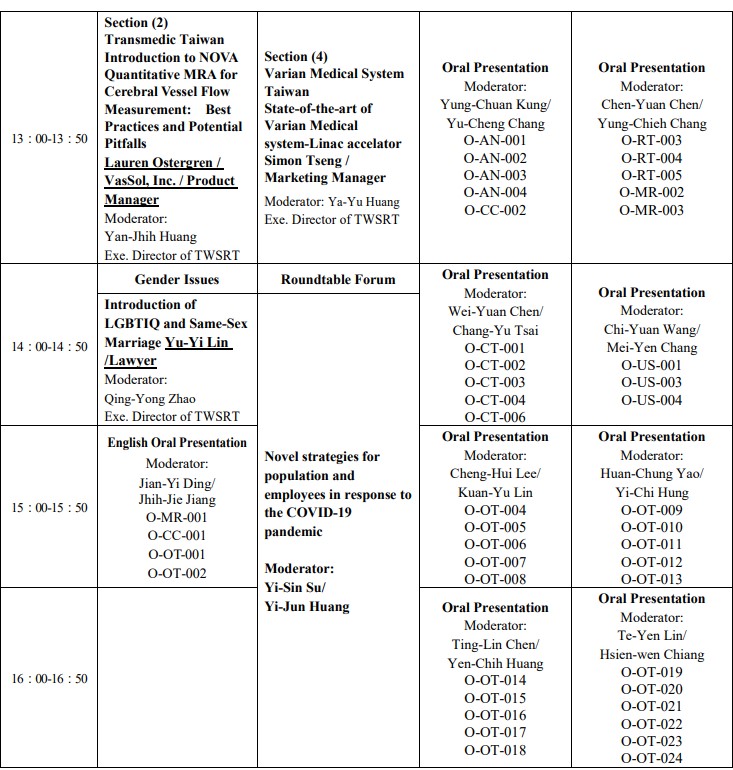 Download
Call for abstracts
Abstract
The abstract (max. 250 words) should state the "Purpose" of your study, "Material and Methods", "Results (important findings)", principal "Conclusion" and "Keywords".
Oral and Poster Presentation
The oral presentation will be conducted via online software. The presentation is 10 minutes, include 7 minutes of speech and 3 minutes of question and answer.
The dimensions of the poster should be 86 cm width x 120 cm height, and the poster will be helped to print out and posted on the day.
Both of the oral and poster abstract please submit to Email address: service@twsrt.org.tw
Deadline for paper: December 31st, 2021
Notification of Paper Abstract Acceptance: February 15th, 2022
Send the presentation file: March 4th, 2022
Download: Abstract form
Registration
Regarding the registration, the working committee decided as follow:
​The registration fee of this online meeting for all overseas participants

is

FREE

.

Please fill in the registration form before

February 25th, 2022

.

Registration form:

LINK